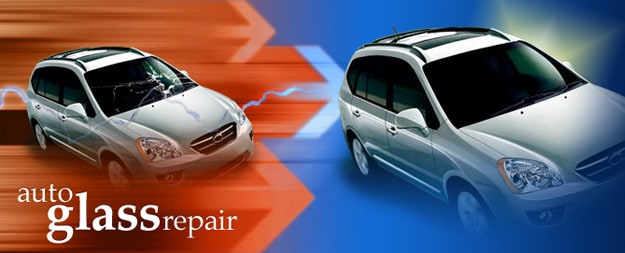 Houston Windshield & Auto Glass Replacement and Repair
Houston Auto Glass Repair
Getting a chip on your windshield or other auto glass can be very frustrating. However it is very important that you don't let that chip linger. Over time that chip can turn to a crack which can eventually span across the entire surface of the glass. This not only compromises your vision on the road but also your safety, especially if the damage is on your windshield. 
For example, if you were to get into an accident and your airbags deployed this crack could cause an issue. When the front airbags deploy they hit the windshield first before you to lessen the impact they have on your head. However with a compromised windshield this force could push the windshield out of it's frame, resulting in less effective air bags. This is one of many reasons why it's important to repair that chip as soon as possible. Here at the Lone Star Chevrolet Collision Center our auto glass repair experts are highly trained to get the job done for you and repair the integrity of your auto glass.
Windshield Replacement in Houston
Unfortunately sometimes the initial damage is more than just a chip and you'll need to have the windshield or other glass fully replaced. As mentioned your windshield and other auto glass are considered a structural component of your vehicle and leaving them cracked can be a safety hazard to you and your passengers. What many people don't know, however, is that an OEM replacement window or windshield typically carries the same cost as a generic brand and offers you the same quality product.
For more information on getting your windshield or other auto glass replaced or repaired in Houston contact our auto glass specialists at Lone Star Chevrolet Collision Center today. You can get in touch with us by filling out one of our on-site contact forms, giving us a call at (866) 979-1145 or visiting our collision center conveniently located at 18900 Northwest Freeway, Houston, TX 77065. We look forward to serving you!